Community: Travelers and Owners
How to become part of the community of owners?
Joining our growing community of property owners is a simple process that is within your reach. If you own or manage a property and would like to maximize its profitability potential, we offer you the opportunity to become our business partner. This step could be the key to securing a new world of opportunities and profits.
By listing your property with us, you join a strong collaborative system that will allow you not only to increase the value of your asset, but also to be part of a network with a strong sense of community and support. All you need to do is contact us to begin the registration process. This simple act opens the door to a beneficial and productive relationship.
Among the steps to proceed with listing your property with elite Apartments are the following processes:
1. You can go to eliteapartments.co website section: owners, this section describes all the benefits and improvements once you list your property with us and what this means for your active income from your property by filling out a registration form at the end of this section.

2. You can make this request directly with an advisor from the WhatsApp chat button who will always be attentive to any request.

3. You would enter the web contact section and from the contact form leave your request to list your property to the elite community of owners.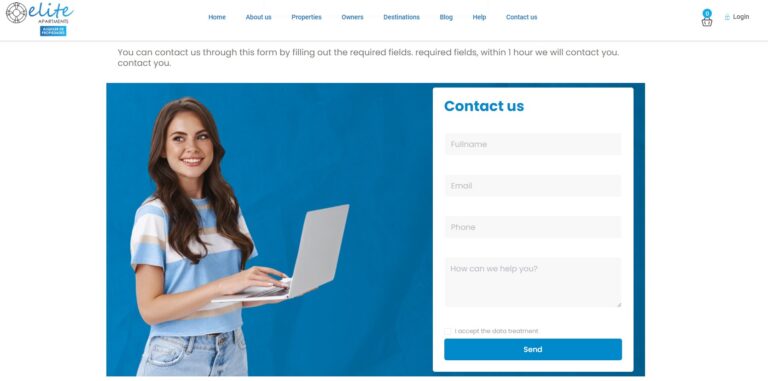 More and more owners and managers are choosing to partner with us, helping us build a robust network that now extends to more than 200 properties. These alliances have been fundamental to our mission of delivering high returns and an unparalleled level of service to our business partners. Thanks to this network, we are able to provide each of our partners with a solid and reliable commitment and a generous return on investment.
Our goal is clear: we want you to get the most out of your property. Becoming our business partner not only represents a growth opportunity for your investment, but also allows you to be part of an exciting and dynamic project. Contact us today and find out how we can work together to achieve your goals.