Advantages of an apartment rental for days in Cartagena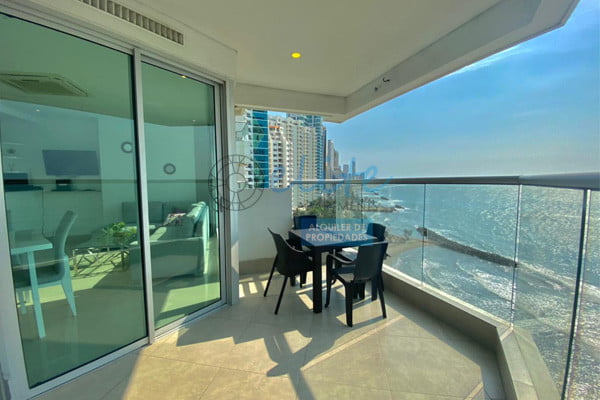 Are you interested in an apartment rental for days in Cartagena? we tell you that this is an option that you can not fail to have in mind if you are thinking of vacationing in the area.
We know that owning a house in a touristic place in Colombia can be the dream of many, but here we tell you how renting an apartment in the coastal city can be a practical and smart option for you.
So read on and learn about the benefits of renting an apartment for days with sea view in Cartagena with our exclusive real estate agency, we assure you an unforgettable and paradisiacal vacation.
Read also:
Apartments for rent in Palmetto Building Cartagena
APARTMENT RENTALS FOR DAYS IN CARTAGENA
Known for its unique energy, its artistically painted houses and its proximity to the Caribbean Islands, Cartagena de Indias has become one of the most popular tourist areas in all of South America, both for tourists and Colombians.
Enveloping the northern coast of Colombia, the walled city is protected by certain stone walls, almost completely surrounded by the Caribbean Sea. Because of its beautiful history, Cartagena combines old-world beauty with contemporary and modern life.
And it is because of these tourist developments mixed with beauty, folklore, colors and modernism that has led many to want to have a property in their name to welcome them every time they go on vacation.
However, as the city has also been re-emerging as a growing economy, the acquisition of property in the city has risen to exorbitant prices, causing many to reconsider buying any property, and consider other residential options when visiting the historic metropolis.
With a thriving port that fosters constant commerce, the city hosts both visiting tourists and businessmen. This has allowed the apartment rental market in Cartagena to grow steadily.
And contrary to popular belief, renting apartments for days in Cartagena can be safer, more private and more affordable than any other option. Of course, as long as you do it through a real estate rental agent such as the ones at Elite Apartments.
Our specialized agency makes sure that the whole procedure goes perfectly. And before you think that these apartments for rent would not be as luxurious as a hotel, the truth is that our properties do not envy anything to hotels, as they are designed to make you feel in paradise while you live your vacation.
We own properties in the most exclusive buildings in Cartagena: Palmetto Beach, Palmetto Eliptic and Murano Élite, as well as other prestigious areas.
In addition, doing the whole process with us will help you to enjoy much more competitive prices for apartment rentals in Cartagena: Bocagrande for days (or other exclusive area) than what you would get directly with the owners of the property. Not to mention that the process would also be faster and more private.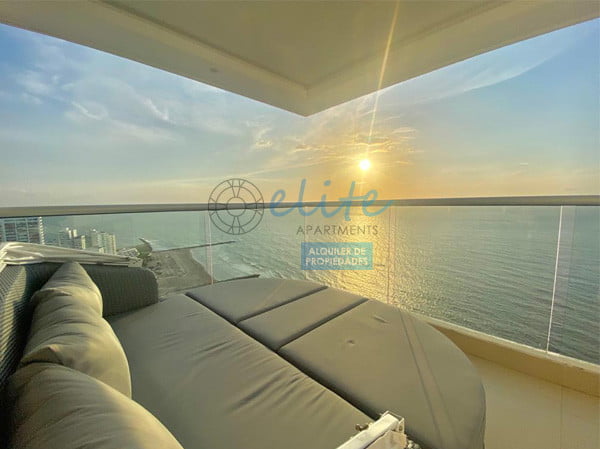 One of the most popular plans among tourists in the city is to spend their vacations in a beachfront property. This leads to a constant search for daily apartment rentals in Cartagena, many times without any result.
But there is an easy, fast and safe way to do it. With our real estate rental agency you will be able to vacation in this tourist spot without any problem. Yes! No difficulties, no incessant searches.
In fact, thanks to our wide portfolio of exclusive apartments, you have the opportunity to have an apartment rental in Cartagena for days in front of the sea if you wish.
The rest would be living the moment you deserve in one of the best tourist cities in the world.
So don't wait any longer and find out about all the properties we have available for you to live an unforgettable vacation. Contact us to provide you with personalized advice to meet your needs, we work to provide you with the best apartment rental service in Cartagena for days in front of the sea.