Where to sleep in Cartagena?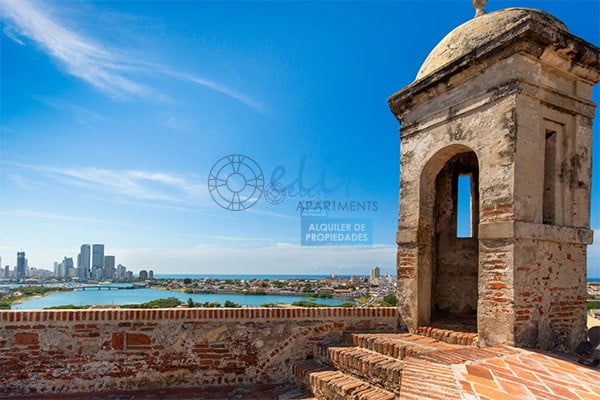 Between sea, mountains, city, customs and modernity, the city of Cartagena de Indias, Colombia's most important colonial city, offers many options to enjoy an incredible vacation; it is the ideal destination for an unforgettable stay!
This fascinating city is located on the Colombian Caribbean coast, is located by the sea and was founded by the Spanish in 1533. If your destination is to visit Colombia in your tour package you can not miss this fascinating city.
The most touristic area is the historic center of Cartagena, where you will find the Walled City, declared a World Heritage Site by UNESCO. In this contemporary place you can enjoy its small neighborhoods of very interesting Spanish colonial architecture, where you can make day and night tours with total security, you will enjoy a unique and extraordinary cultural and patrimonial legacy.
After deciding where to spend your vacation, the famous question arises: where to sleep in Cartagena? The most wonderful thing about this attractive city is that you can find accommodations for all tastes and its map is very easy to understand.
So in this post we are going to recommend you the areas where to look for accommodation and we will give you a few options to make your stay in Cartagena the best.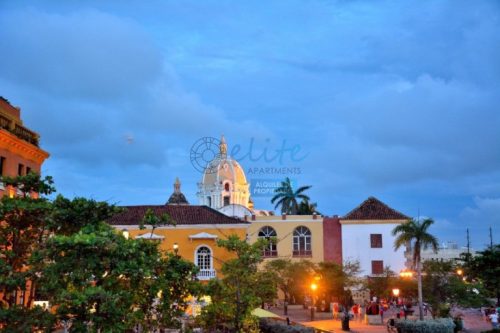 Recommended article. Qualities of farms for vacation rentals in Colombia
When choosing an apartment or house, it is convenient to know what the neighborhood has to offer, it is advisable to evaluate the tourist attractions, gastronomic offers and transportation so that you can solve the accommodation in Cartagena de Indias perfect for you.
If you are looking for a place to stay in Cartagena de Indias, in Bocagrande you will find very modern, romantic and exclusive rooms, it is one of the most prestigious areas of the city, being estrato 5 and 6. This neighborhood is connected to the historic center of the city, offers a variety of options for fun and modern leisure, you find just minutes away shopping malls, restaurants, bars and beaches easily accessible.
In this article we will show you the best accommodations in Boca Grande, one of the most exclusive areas of Cartagena de Indias.
If you are looking for apartments in Cartagena in front of the sea. In Elite Apartments you will find a professional company specialized in vacation rentals, we currently have a wide range of apartments in Bocagrande, Castillo Grande and Laguito in Cartagena, so you can enjoy those well-deserved vacations with your partner, family or to make that important business trip.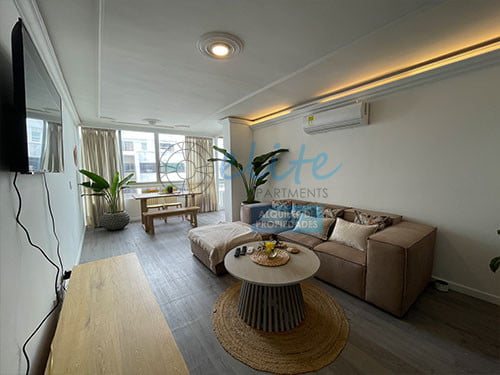 Are you looking for a place to sleep in Cartagena de Indias? You have at your disposal this spectacular apartment in El Laguito.
This charming modern apartment in the Laguito sector, has a kitchen equipped with the necessary, plus new utensils designed for the guest to have the best experience, the living room is spacious, has new furniture and a perfect dining room to share.
It has two bedrooms, the master bedroom has a queen size bed and a private bathroom, there is another social bathroom, the other bedroom has a queen size bed and a trundle bed, perfect accommodation.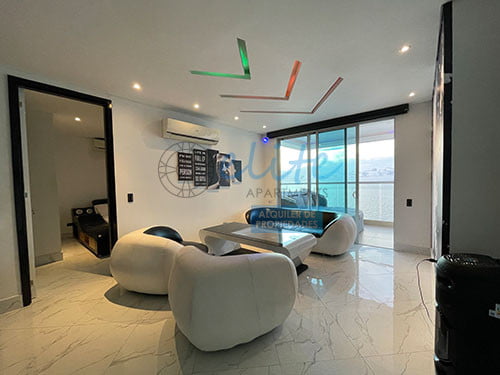 Modern 2 bedroom apartment with private bathroom and safe. One person per room or 2 couples are allowed. King bed and queen bed in each room. Modern kitchen. Custom made leather furniture, we have a 43 inch tablet table with android system and integrated stereo. Beautiful private jacuzzi with led lights design. VISITORS ARE ALLOWED.
Guests have access to all common areas, including the top floor swimming pool, Jacuzzi and sauna area.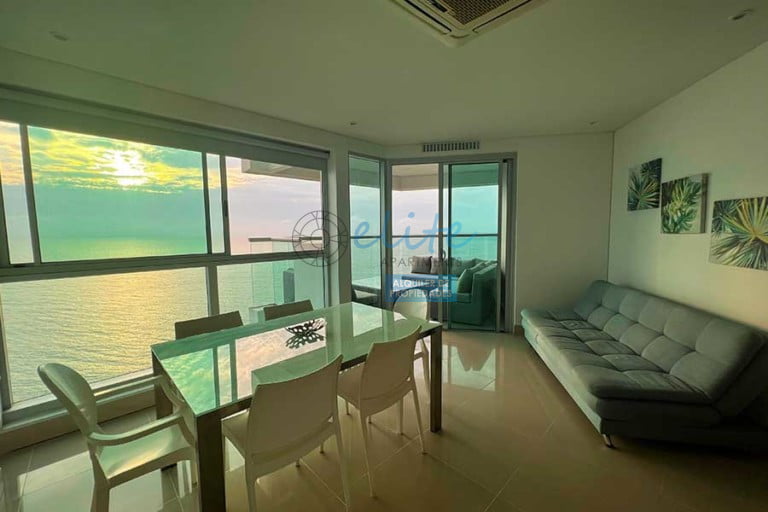 Interested in accommodation in Cartagena de Indias? Incredible option located in a privileged area, overlooking the sea, located on the 19th floor.
Spectacular and elegant apartment for your delight, 3 bedrooms. Living room, kitchen, cozy balcony and pool on the terrace and third floor, with a maximum capacity of 8 people for your comfort.
With access to all common areas, including the pool on the top floor, the jacuzzi and sauna area. In addition in the living room of the property you will find a sofa bed, for the disposal of the guests.
At Élite Apartments we have a wide range of furnished apartments in Cartagena, exclusive apartments by the sea, for you to enjoy an unforgettable vacation or an important business trip.
If you wish to book an accommodation in Bocagrande we invite you to contact us, we provide 100% personalized and human accompaniment, as well as 24/7 attention. We assure you total satisfaction during your stay in our properties.