In Colombia there are many tourist destinations to discover, in Elite Apartments we reach every day to more corners of the country with better rental property offers for you.
Be adventurous and get to know new destinations in your next trips. Among the favorite destinations in Colombia for our travelers, we highlight: Cartagena, Antioquia, Quimbaya, Santa Marta and Santagueda.
These are some of the metrics related to the most searched destinations in our site, which can be visualized in the following image for more clarity on what our clients are looking for: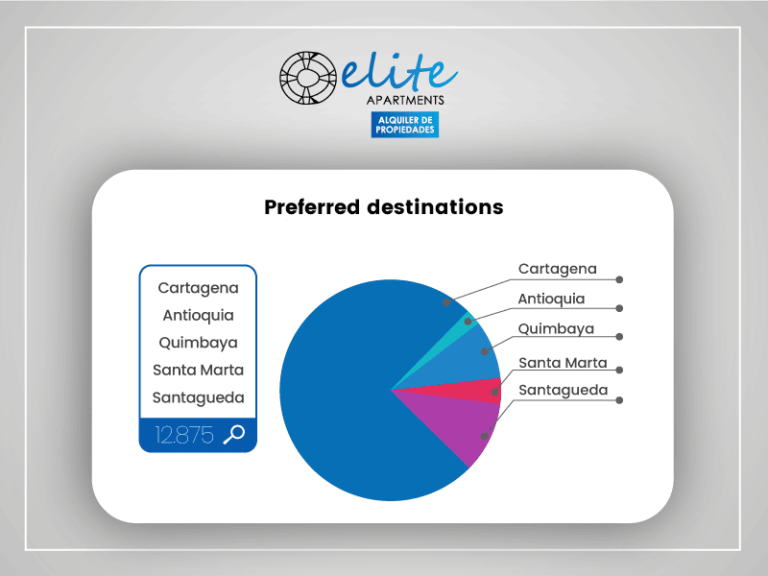 So far in 2023, every day more and more of our clients throughout Colombia are satisfied with our quality service and tailored to the traveler's needs, to make their stay in the selected property more pleasant.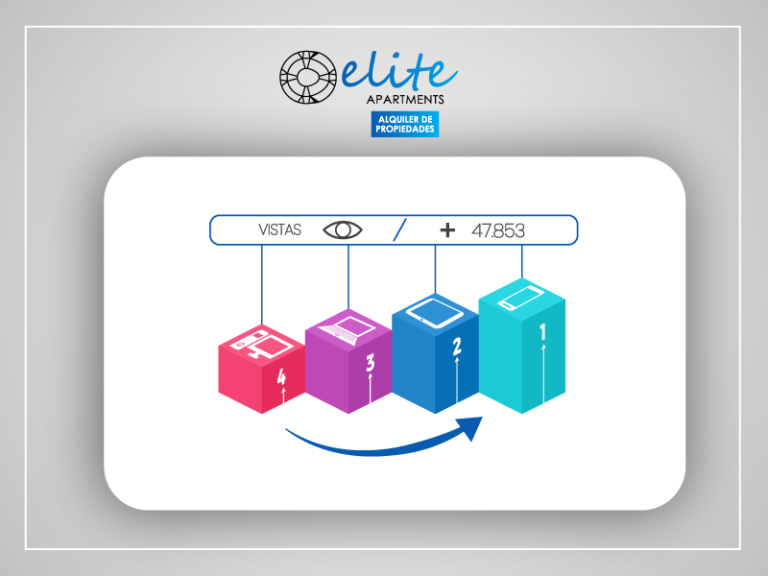 Our Google Business profile has different destinations which are consulted from all technological devices to improve the availability of our list of properties at the hand of the traveler, and this can choose the best destination to any of the cities of Colombia available on our website.