How to make a reservation request at elite apartments
To make a reservation at Elite Apartments you can do it through the following channels: website, WhatsApp line of the commercial advisor, Google business profile, Instagram or other available means.
1. Taking into account the above, if you enter the website and wish to book, there are several ways to do so. The first way would be via WhatsApp, directly contacting an advisor as shown in the following image: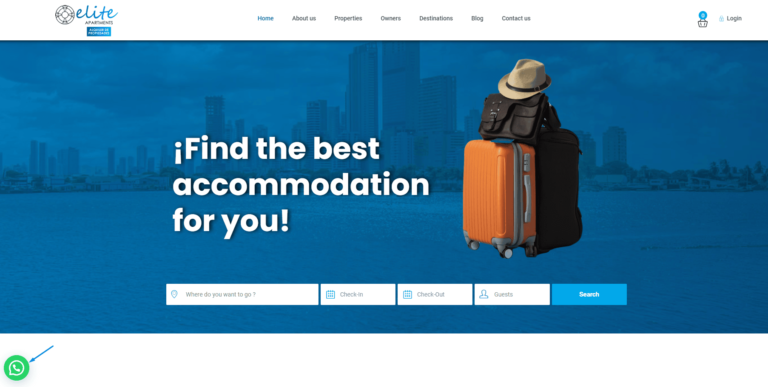 2. Another way to make reservations is through the reservation request, which is available by entering the property you wish to reserve and filling out the reservation request form. See this process in the following image:
• Select the property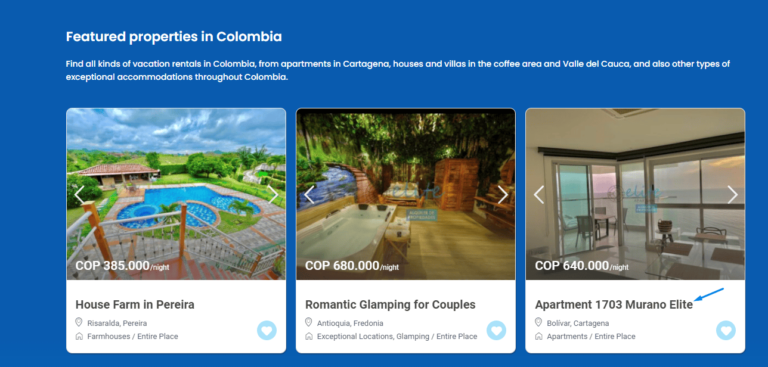 •We fill in the form fields to make the request, and finally we send it and wait for a response from an advisor.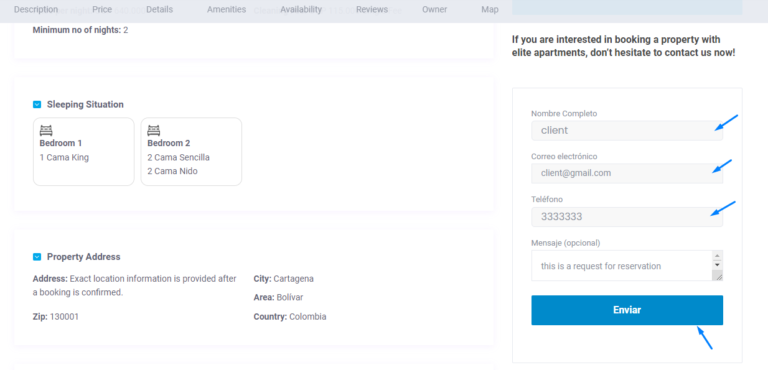 3. Direct contact with an advisor, where you will be able to talk to someone from the Elite Apartments sales team and make a reservation even faster. This process can be done from any of our listed properties, on the top right hand side of the internal page of the property as shown in the following image: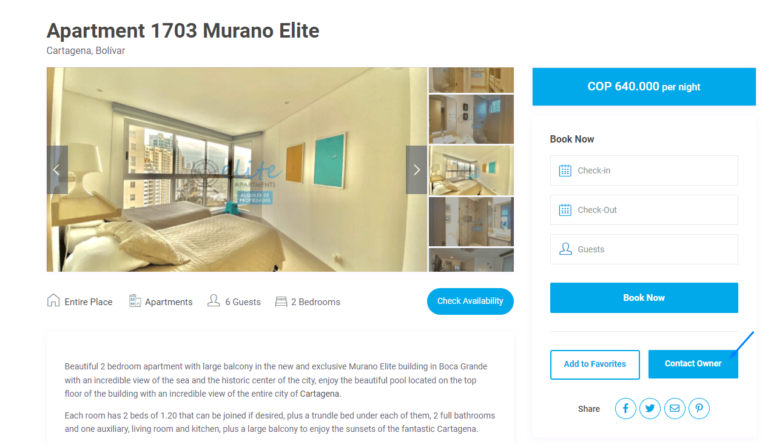 By clicking on the "Contact an advisor" button, you will be able to speak directly with one of our advisors to confirm your reservation in a quick and easy way.
4. A last way to make the reservation process is to request a reservation directly in our Google business profile, as follows: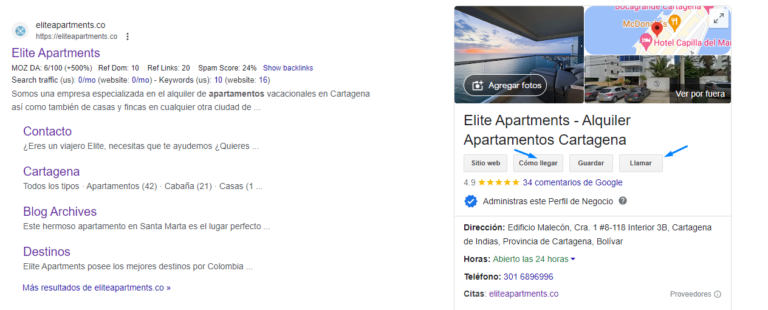 If you select "call from profile" or "request directions", one of our consultants will contact you immediately to schedule the reservation according to the times you request on the agreed date.