What you should know when renting a property
Before embarking on your trip, whether on vacation or on your weekend off with your family, friends or partner, here are some useful tips that will help you prevent irregularities on your adventure trip through Colombia and its wonderful cities.
The following points are useful specifically for the rental of property whether it is an apartment, house, cabin, Glamping or farm in any city in Colombia and which apply to all of these, following these points you can avoid scams, scams, location issues and rental availabilities:
Verify that the website where you browse is trustworthy: At Elite Apartments we have SSL security certificate and certifications from the Chamber of Commerce of Cartagena, Rúes, Fontur and Colasistencia.

• Verify the contact numbers are the official ones: at Elite Apartments our official reservation numbers are +57 301 689 6996 and +57 324 421 5552.
• Check the location well: in Elite Apartments we have multiple destinations, it is important to choose well the destination and have clear directions on how to get there.
• Be clear about the dates you want to rent: The price may vary depending on the date or season of the year, before consulting you must be clear about the days chosen for your next vacation.
• Make sure that the services offered meet your expectations: It is important to read all the rules and instructions of the house to know if they accommodate your needs. It is important to mention if you bring pets, plan to have any special celebration or expect to have additional guests, all this in order to find the right Elite Apartments property.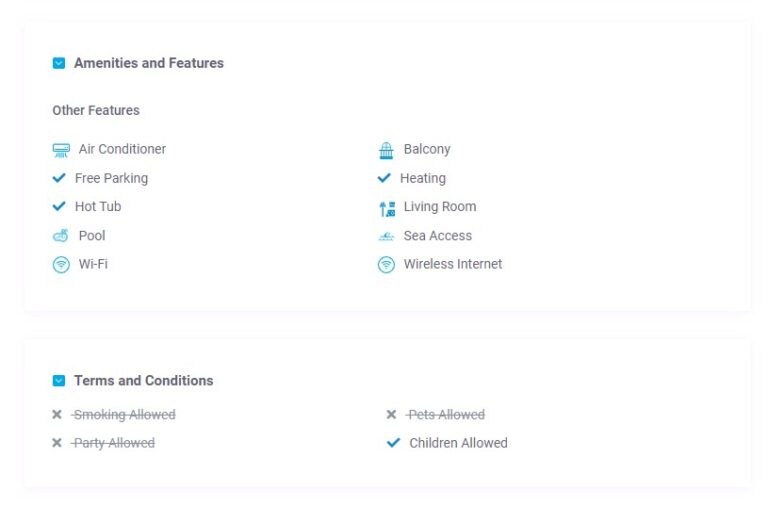 • Always check the terms and conditions of service offered before booking.
• Make payments to official bank accounts in the company's name: At Elite Apartments our authorized means of payment are: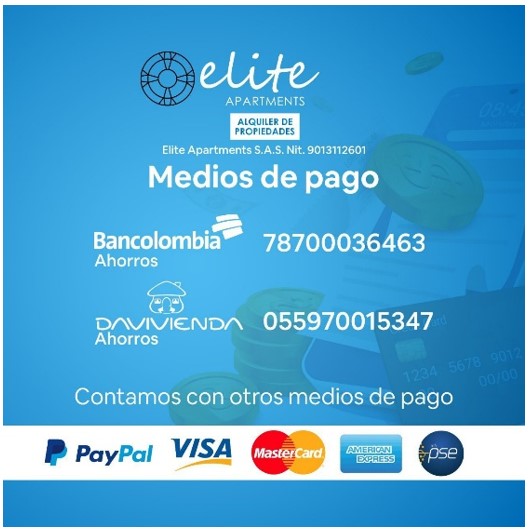 • Finally, you only have to book through the website or with one of our consultants, send and wait for your booking confirmation email and you are ready to go.