Elite travelers' experience in loft apartments in Cartagena, Colombia
Meet one of our pioneer owners in property management
I'm the elite traveler, your travel buddy and I was taking a walk around one of our properties meeting travelers. So I'll tell you what I found.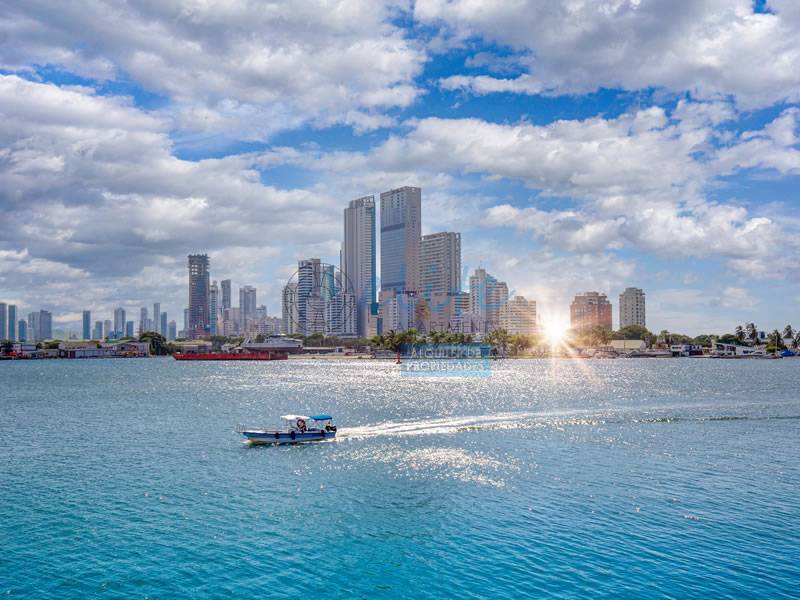 Cartagena, the perfect representation of a mini Miami
Cartagena, the capital of tourism in Colombia and one of the most coveted destinations for tourists around the world for the charm of its beaches, islands, fortifications and warmth of the natives. But clearly, it is also attractive for its architectural constructions and buildings that have turned it into a mini Miami, which has attracted the attention of tourists, awakening their interest in wanting to stay at all costs in one of the most sought-after areas of the city. in exclusive apartments and unique, not only for being fully furnished, but also for having an incredible ocean view.
Would you like to stay in beachfront apartments?
If so, you should know our apartments for days with a great ocean view.
In our apartments for rent in Cartagena you will have a 24/7 personalized service and attention, from the moment of your confirmed reservation until check out. Our vacation rentals stand out for being fully furnished and have all the services and amenities necessary to be in the accommodation of your dreams.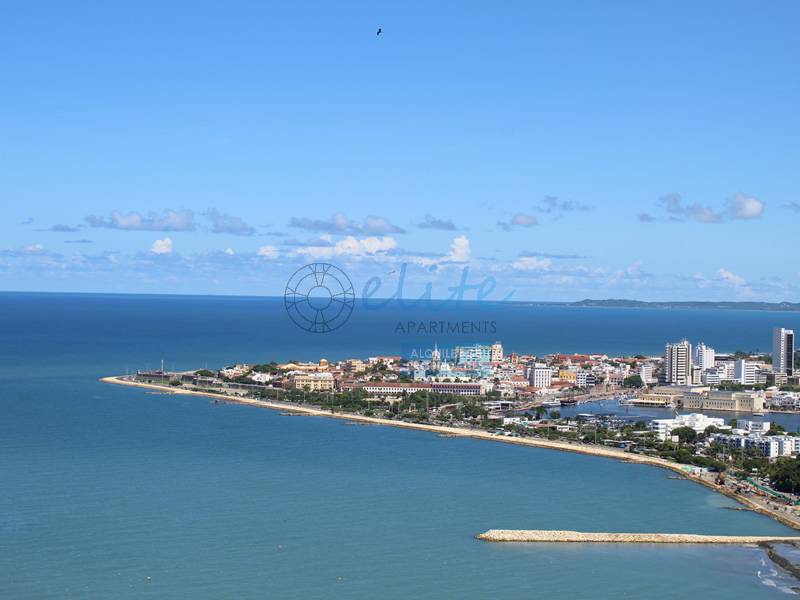 The incredible view of the sea that our apartments enjoy
We must tell you that in Elite Apartments you will find a wide variety of apartments for rent at affordable prices according to your budget, for all tastes and needs.
Finding places to stay that guarantee a pleasant stay without having to worry about anything is not an easy task, but we assure you that you only have to worry about enjoying every corner of the destination, we will do the rest for you.
Live unforgettable experiences in our lodgings.
This time we share with you the experience of two of our Elite travelers in one of the loft apartments in front of the sea and ideal for couples. Do you believe us, you have never heard "loft type", well, here we tell you about it:
These are two-level apartments with a spacious and open concept that have one bedroom and one bathroom. If you come in romantic plan or alone, it would be an ideal option for you.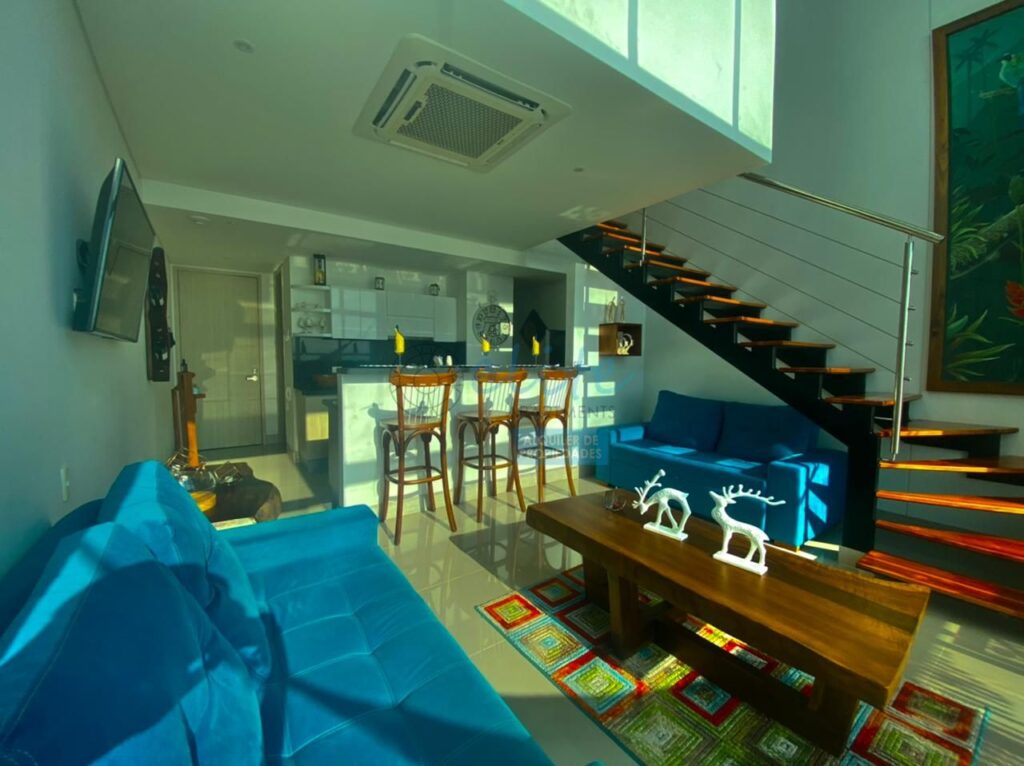 Fully furnished loft apartment 3202 Murano Elite Premium Line
Our guests: They are Kyra Lizama and Will Moncada, two well-known characters from a reality show in the United States, who enjoyed to the fullest the lodging located in the luxurious Murano elite building at Bocagrande.
They took advantage of every social area of the building, the view and every little detail that the area had to offer: restaurants, beaches, supermarkets. And who also shared with us their experience during their stay.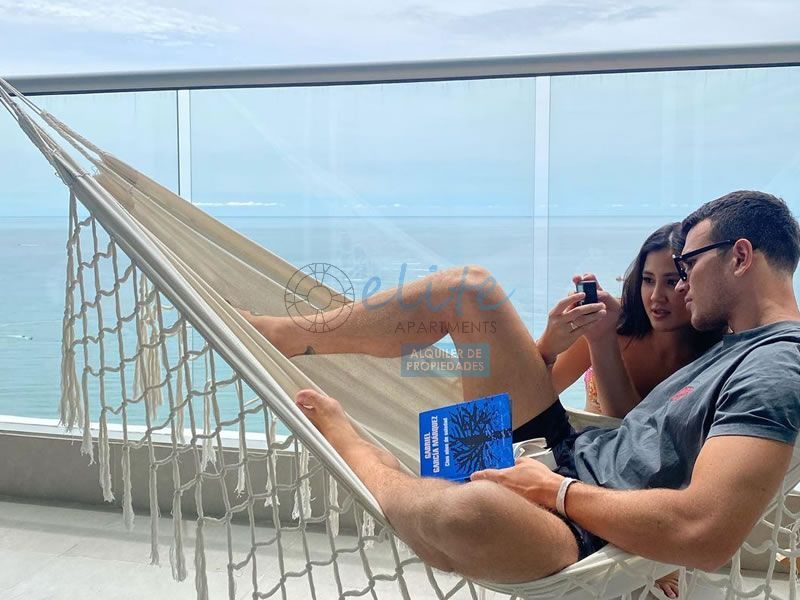 Guests, recognized reality show characters in the U.S.
Do you want to know which is the apartment? Click on this link Apartments 3202 murano elite premium line
This apartment is one of the most requested in our catalog. Behind closed doors it has been witness of marriage proposals, weddings, among others. Its decoration, warm and cozy atmosphere has made guests fall in love with it and has provided ideal spaces for the purpose of their trips.
In the voice of our allies
(…) "For more than 2 years they have provided me with a good service with punctuality, excellence, quality and a lot of confidence". Watch her testimony in the following video
Here is the testimony of one of our allies. He was one of the first owners to give to Elite Apartments the management of his property. He has given us the vote of confidence to manage his properties. Currently we not only manage his apartment, but also two other luxury properties in the coffee region.
Our owner has taken advantage of every strategy suggested to make his property attractive and attract the attention of future travelers, thus obtaining guaranteed results turning his property into one of the most outstanding in Cartagena. In this way he has seen the performance of his properties in real numbers, proof of this is the experience of these guests.
Today, Elite Apartments is defined as a committed, excellent and punctual company, and without a doubt, it would put us in charge of new properties.
Do you want to be the next guest in this apartment?
I guess if you have reached our last part, it is because you are looking for an apartment to rent and you have already decided to travel with Elite.
If you want to be the next one to reserve this property, just contact us. Our consultants will provide you with advice and answer all your questions.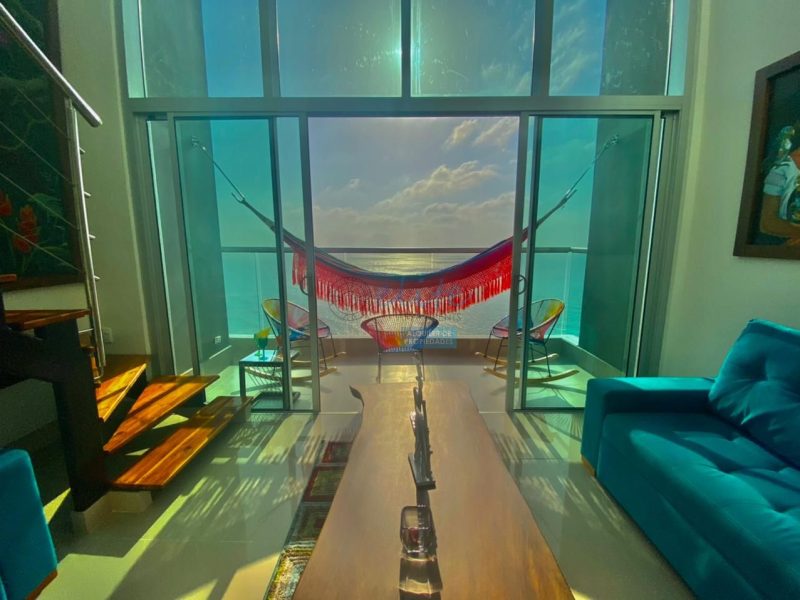 Apartment with great ocean view and unique amenities
You can be the next traveler who receives my visit and can tell us about your experience to help new travelers to find the best way to travel. exceptional places!
#viajeroselite #experiencias #viajaconelite