Qualities of a country house for vacation rentals in Colombia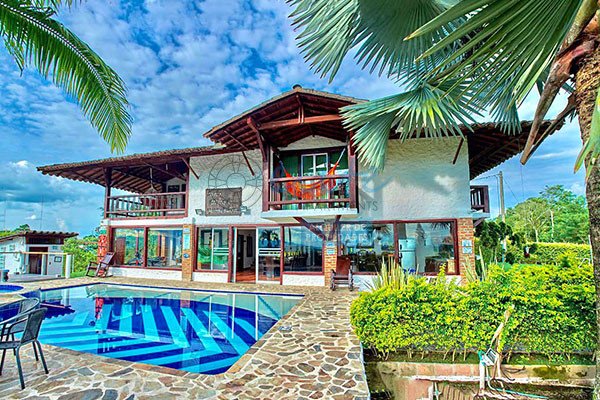 Are you looking for properties for rent, but don't know which one to choose? At Elite Apartments, we will provide you with the information you need; we invite you to read the following article, which talks about the qualities of an estate. Do you want to know what they are? Stay here, we will tell you about them below.
At present, the tourist offers in Colombia are very varied, but one of the most attractive ones is the country house for rent spaces for fun and relaxation that can be found throughout the country. A concept that has been standing out in recent years, which integrates the attributes of nature with the comforts of a country or modern infrastructure.
 Do you have any specific requirements or wishes for the rental of the property? At Elite Apartments we are professionals in vacation rentals, we have exclusive properties with private pool, exclusive properties that will make you live an unforgettable experience.
We have a wide catalog of, so you can enjoy those well-deserved vacations with your family and friends, in our properties we have room for everyone!
In addition, our tourism farms have comfortable environments adapted for the enjoyment and relaxation of visitors, in the middle of a natural space, surrounded by spectacular scenery.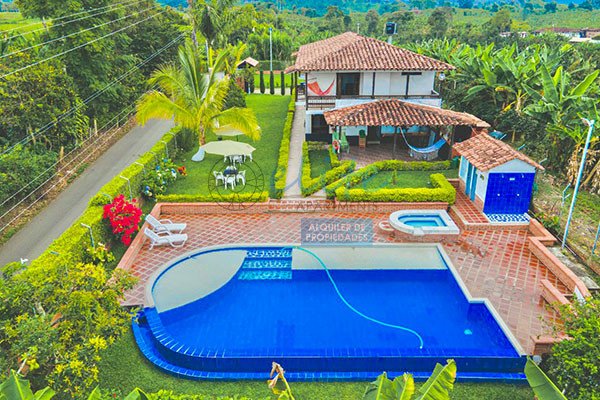 Vacation rental properties for vacation rentals
QUALITIES OF THE PROPERTIES FOR RENT
1. Private place:
You have a private space where you can forget about the daily routine. During your stay you will be able to do what you want, at the time you want, you will not have to adhere to strict check-in, meal or visit schedules.
2.
Comfort:
You will still enjoy all the comforts and services of your own home. That is why you will not have to leave the farm, except for the essentials, to live magnificent and relaxing moments of distraction and rest.
3. Cheap and affordable:
Renting a holiday farm for vacation is very economical, it is the best option to enjoy a magnificent stay, at affordable prices, getting more welfare for less money.
4. Social meetings
In a farm you find the ideal space for large meetings, they are designed and equipped to spend good times with groups of family and friends, has bedrooms, beds, common areas, swimming pool and barbecues to share unforgettable days. In addition, the farms for rent for large groups is very profitable, it is cheaper per person.
5. Surrounded by Nature:
Enjoy a few days of rest and peace, surrounded by nature, light and beautiful views, with a variety of nature trails to explore, away from the hustle and bustle of everyday life.
"A farm for rent is the perfect place to vacation, since it has adequate spaces for your rest and enjoyment."
What are you waiting for to book?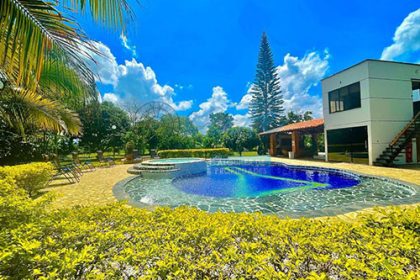 Related article. Vacation Rentals in San Andres for Vacation Rental Apartments
6. A complete option
Another important aspect to consider is that, in addition to the affordable price of the farms for rent, they are a very complete option that adapts to your needs, choosing the farm that best suits your requirements. You will have a fully equipped kitchen, barbecue area, swimming pool, free wifi, private rooms, green areas, sports fields and playgrounds, among others.
7. Secured parking:
Having a parking space for your vehicle is an essential requirement to enjoy a relaxing vacation. How many times have you been worried about the lack of parking in tourist areas? Opting for the option of tourism farms you will have your own private and secure garage space, to ensure the care of your vehicle.
And, if you love animals, the fincas for rent are the best option for you to share with your pet. They are the perfect solution, you will save money by not having to pay a kennel or a dog sitter, plus on your vacation days you will not have to miss your pet.
These are some of the reasons to rent farms to enjoy your days off, if you are interested in a farm for vacationing you can contact us through our number of WhatsApp. Visit our portal and get to know our farms for rent.