Enjoy a lodging in San Andres, Colombia!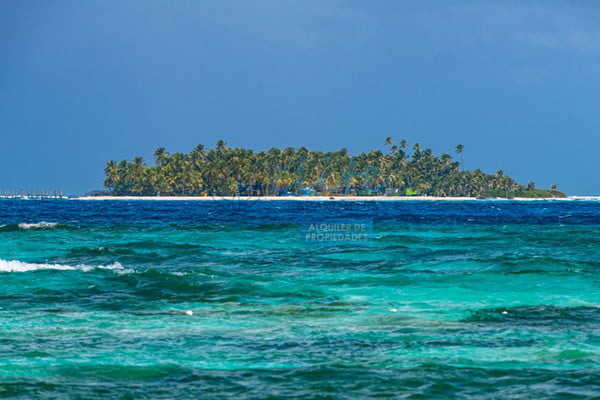 When vacations approach, finding the ideal place to create amazing memories becomes everyone's dream. Luckily, an accommodation in San Andres Colombia offers you the possibility to fulfill all your wishes, in comfortable spaces and at a good price.
Therefore, if you are thinking of vacationing in the incredible beaches located in San Andres, this section is definitely for you. Do not miss the opportunity to get to know incredible tourist landscapes, with budgets adapted to your pocket. in Elite Apartments we have the best rentals in San Andres, Colombia for days!
How to find the perfect place for your next vacation?
San Andres! A paradisiacal destination surrounded by vibrant colors and the best a beach can offer a pleasant temperature and crystal clear waters. It is usually full of a good amount of tours, activities and even boat rides for visitors.
Even so, the experience is much better when we talk about an accommodation in San Andres Colombiaislandas these usually include multiple amenities that enhance each trip.
THE BEST VACATIONS

WITH ELITE APARTMENTS
The vacation rental you were looking for can be found here. We help you find the ideal property that fits all your needs.
Also read: Where to sleep in cartagena?
For this reason, if you wish to enjoy a relaxing week in the company of your loved ones or on your own, it is vital to find out in advance about your future accommodation.
Rentals in San Andres Colombia: what you should know
When it comes to travel accommodations, it is essential to consider all the factors involved in order to prevent surprises or possible inconveniences.
Thus, before locating a specific rental for you, the first thing to keep in mind is the type of trip you wish to make, as well as your travel plan.
The apartments, hotels and tourist inns within this island are distributed in different areas that, although all are excellent, it is likely that some do not fit your plan. If you are looking to explore the city, be close to the beach and enjoy nightlife, centrally located rentals are your best option.
Likewise, before booking a specific type of accommodation, you should consider whether you are traveling alone or with someone else, and how long you will be there. Renting houses or tourist apartments is an incredible option, especially if you plan to travel for at least 4 days and with several people.
Where to stay in San Andrés Colombia?
Have you already decided to visit this Caribbean island? Then, having in mind the places where you can stay and their benefits is your first need. Therefore, here we show you the best areas of the locality according to prices and tourist attractions:
San Andrés Bay
Located in the center of the island and known for its great commercial and nightlife activity, San Andres Bay is the perfect destination if you are looking for multiple activities. This is preferred by families because it has access to different parks, restaurants and its beach has medium waves.
This is one of the most crowded areas of apartments for rent in San Andres Colombia, located at different heights and with basic services included. The perfect option to enjoy without end for a couple of days.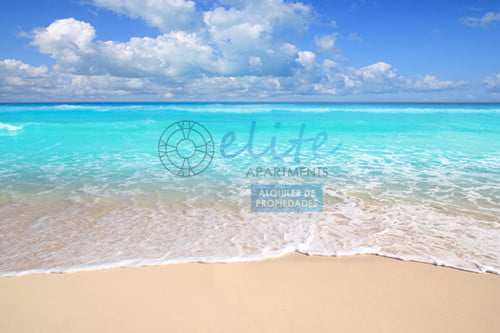 You may be interested: Qualities of Fincas for Vacation Rentals in Colombia
San Luis
The second most attractive beach will always be, without a doubt, the one located in the area of San Luis. In this part of the island you can enjoy a more relaxed atmosphere than in the center, so its nightlife is less.
Keep in mind that bus routes are usually organized by schedules, so planning your tour in advance will be very important. schedules, so pre-planning your tour will be very important.
El Cove
Do you love diving? Then staying at El Cove is the best thing you can do. do. This area is known for its Caribbean reefs that, together with crystal clear waters and a huge amount of fish, make it the perfect destination for every adventurer.
To top it off, the accommodation in San Andres Colombiawithin this areaoffers an excellent amount of low cost prices. You can even visit the famous West View Ecopark! Undoubtedly, an experience that will give you a lot to talk about in your next meetings.
Sarie Bay
If what you are looking for is a house for rent in San Andres Island Colombia of the native inn type and with swimming pool included, this area is your favorite option. 
Sarie Bay offers its visitors a large rural area, located only 5 minutes by car from the beach, with a warm and relaxed atmosphere.
But that's not all! Within this area you will find famous tourist destinations such as the Morgan Falls and Morgan's Cave, so it is an excellent opportunity to visit them. opportunity to visit them.
Make your leases in San Andres Colombia with us
¡Make the most of your vacation! The famous Caribbean beaches of San Andres are waiting for you. Therefore, do not hesitate to
contact us
to make your rental in advance within the island, locating the best areas according to your tourism plan.
At Elite Apartments we have a wide range of
catalog
of apartments for rent in San Andres, Colombia and house rentals in San Andres, Colombia. We have specialized consultants that will find the right property for you, book now!